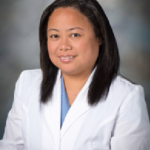 Joanne Dalusung
DNP, APRN, AGACNP-BC, CCRN-K, VA-BC™
President
Joanne Dalusung has been a nurse for 30 years, an intensive care nurse for 11 years, and a vascular access nurse for three years. She earned her Bachelor of Science in Nursing in 1993. In 2014, she earned her Master of Science in Nursing at Texas Woman's University for Adult-Gerontology Acute Care Nurse Practitioner. She completed her Doctor of Nursing Practice at The University of Texas at Arlington. Immediately after passing her AGACNP certification, she assumed an advanced practice provider role as a Proceduralist as part of the Vascular Access and Procedures Team, where she inserts centrally inserted catheters, removes tunneled implanted port, paracentesis, and lumbar puncture. She is a vascular access specialist who advocates for vessel health preservation and saving lines.
She believes in the value of specialty certification. She has held three certifications simultaneously at one point, which include Critical Care Registered Nurse (CCRN), Oncology Certified Nurse, and Vascular Access-Board Certified.
Leigh Ann Bowe-Geddes
MSN, RN, VA-BC™
Presidential Advisor
Leigh Ann Bowe-Geddes, MSN, RN, VA-BC™ has over 30 years of experience in vascular access. Ms. Bowe-Geddes has previously served on the board of directors for the Association for Vascular Access, in the role of director-at-large, Secretary, President-elect, President (2009-2011), and Past Presidential Advisor. She has recently served as chair of the AVA Awards Task Force and the AVA Board Development Committee.
Ms. Bowe-Geddes graduated in 2018 with an MSN in adult/geriatric acute care. In addition to her service to AVA, Ms. Bowe-Geddes previously served as board member for the Lexington Jaycees, an international leadership training organization. As Lexington Jaycees board member she served in many community development projects, and worked as Management Development Vice President, with oversight responsibility for all fundraising for the organization during her term. She has clinical management experience, including budgeting for resource expenditure to maximize return on investment for an international clinical education team.
In addition to being a member of AVA, Ms. Bowe-Geddes is also a member of the American Institute for Ultrasound in Medicine (AIUM) and the Association for Practitioners in Infection Control (APIC).
Antonia Fowler
BA, MSN, RN, VA-BC™
President-Elect
Antonia Fowler, BA, MSN, VA-BC, RN, has been an RN for 37 years. Currently the Certification Coordinator for the Johns Hopkins Hospital Vascular Access Team, Antonia continues to work at the bedside as a member of the Vascular Access Team. In this role, Antonia strives to educate and enlighten her colleagues on the benefits of vein preservation and standardized IV insertion practices. An outspoken advocate for patient rights as well as Nurse's rights, Antonia will advocate for better staffing, better equipment and more robust IV education. She will endorse evidence based practices which will enhance and promote the role(s) of Vascular Access teams, including establishing the value of creating and supporting the establishment and maintenance of existing Vascular Access Teams.
Julie Bilbrey
RN, BScN, CVAA(c)
Treasurer
Julie Bilbrey graduated as a student athlete from the University of Nevada Las Vegas in 2004 with a Bachelors of Science in Nursing. Shortly thereafter, she joined a multicenter vascular access program, focused on peripheral and central access device insertion with ultrasound. Due to an interest in medical technologies, Julie moved to the medical device industry in vascular access, supporting facilities as a Clinical Specialist for Bard Access Systems, and later a Territory Manager. Julie's primary priority is the patient, and maintaining a patient focus. Julie has worked with multiple vascular access programs across Canada supporting evidence based practice and clinical practice guidelines, while working on a PRN basis at local hospitals in the province of BC. Julie has partnered with facilities to grow their programs, measure current central and peripheral IV outcomes, and implement new technologies. As a certified member of CVAA (Canadian Vascular Access Association) Julie has enjoyed presenting at CVAA learning events. Julie achieved the Clinical Excellence Award in 2016 for outstanding facility support while working with Bard Access Systems.
Lauren Elliott
NRP
Treasurer Elect
Lauren Elliott is a Nationally Board-Certified Paramedic and has over five years of experience in Prehospital Emergency Medicine in both a public Fire-Based EMS and also a private EMS service. Lauren is currently completing her Bachelor of Science Degree in preparation for application to Medical School as she prepares to become a specialized Orthopedic Surgeon with an emphasis in hand reconstruction. As a paramedic, vascular access is a large part of Lauren's professional practice, especially in patients with serious medical conditions such as COVID-19, sepsis, and other infections. Lauren is part of a specialized COVID-19 interfacility transport unit providing lifesaving care for critically ill COVID-19 patients in the greater Atlanta metropolitan area. She is also a nationally certified instructor in Advanced Cardiac Life Support, Basic Life Support, and Pediatric Advanced Life Support. Lauren has a passion for clinical excellence and delivering emergency care to patients in critical need of lifesaving interventions.
Brenda Gray
PharmD, CNSC, BCNSP, CVAA(c), VA-BC™, PRS, BCSCP, FASPEN
Director
Brenda Gray is Owner and Senior Consultant and Educator for Clinical Pharmacy Partners, Board member and Treasurer of Canadian Vascular Access Association, past Board of Director – Pharmacy for National Board Nutrition Support Certification, President of Florida Society of Parenteral and Enteral Nutrition and parenteral nutrition consumer that has practiced pharmacy since 1996 in many settings. She serves as a pharmacy and nursing accreditation surveyor, educator and consultant. Her extensive professional career in infusion pharmacy practices has been complimented by multiple publications and presentations nationally and internationally including a recent international publication on subcutaneous infusions. She has board certification in nutrition support (BCNSP, CNSC) ,vascular access (CVAAc, VA-BC) and sterile compounding (BCSCP). Eight years ago she also gained additional expertise as she became a parenteral nutrition consumer with long term central venous access and advocate for improving patient outcomes in vascular access and infusion therapies. She is a frequent speaker for understanding patient perspectives, patient education, and emergency preparedness. She also teaches in the areas of infusion practice and sterile compounding. Her extensive professional memberships include leadership positions in state, national and international organizations.  She also served as a leader on the guideline development group for Infusion and Vascular Access Guidelines for Canada. She and her service dog have travelled the world teaching about vascular access and infusion therapy.
Lillian Harvey Banchik
MD, FACS, CNSC, FASPEN, CVAAc, VA-BC™
Director
Dr. Lillian Harvey Banchik, FACS, CNSC, FASPEN, CVAAc, VA-BC™ has been involved in all aspects of nutrition care (including vascular access) for over 30 years.  Her experience includes both the acute and the ambulatory/home settings. She is the immediate past president of the National Board of Nutrition Support Certification and has served on the board in various capacity for over 20 years.  During this time she has been intimately involved in the development, evaluation and administration of certification exams that are multi-disciplinary and re-validated by practice audits. She is board certified in surgery, nutrition support and vascular access. Her career has included multiple publications and presentations for national and international audiences.
Carey Prather
MSHI, BSN, RN, VA-BC™, PCCN
Director
Carey Prather MSHI, BSN, RN, VA-BC™, PCCN has been an influential peer in the vascular access world since 2015, working in a variety of different healthcare settings across all age groups.
Carey prides herself on developing rapport with not only patients, but her workmates to develop great, safe, high quality patient outcomes.
Wendy Clark
MSN, RN, VA-BC™
Director
Wendy Clark, MSN, RN, VA-BC™ has over 13 years' in nursing and 12 years' experience in vascular access. Wendy currently works as a Vascular Access Specialist for HCA-Houston Northwest, where she works with a rapid response team providing vascular access and educating her team and hospital staff on evidence based practice and current standards related to vessel health preservation. She is also an educator for CVCHealthcare. Wendy serves as president of the Houston Vascular Access Network (HouVAN), that she worked to start in 2018. Through HouVAN, she helps to promote excellence in the vascular access profession by working with industry partners to provide educational opportunities to vascular access clinicians at HouVAN events. Wendy is an active member of the Association for Vascular Access and the Infusion Nurses Society.
Wendy graduated in 2016 with an MSN in Nursing Administration from UT-Arlington. In addition to her service to HouVAN and AVA, Wendy is an active board member of Magnificat Houses Inc., a non-profit organization in the city of Houston that serves the needs of the homeless population. As a Magnificat board member she has served in various community projects.
In 2023, Tracey Schartz saw her fifth year of teaching as faculty for the Respiratory Care Program at Gateway Community College. She took over as Program Director for the spring 2020 semester. Tracey graduated with her Master's Degree in Educational Leadership from Northern Arizona University in December 2017. Prior to teaching, Tracey worked in the field of respiratory care for more than 15 years at one of the leading trauma centers in the state of Arizona as a Central Lines Specialist. Shortly after teaching a vascular course at Gateway, Tracey decided to take the credentialing exam to become Vascular Access Board Certified. In learning that a course in preparation for this exam was sought after by community shareholders, she created the first course to do so of its kind being taught at Gateway in fall 2020.